Scarlet WS Wind Smart Anemometer
Scarlet WS wind smart meter turns your smartphone into a high-tech meteorological tool. Takes accurate wind readings, at wind speeds from 0.6 – 40 m/s, with a precision of +/- 3%. The design is inspired by professional cup anemometers and suitable for professional use. Every unit has been through wind tunnel calibration to ensure precision.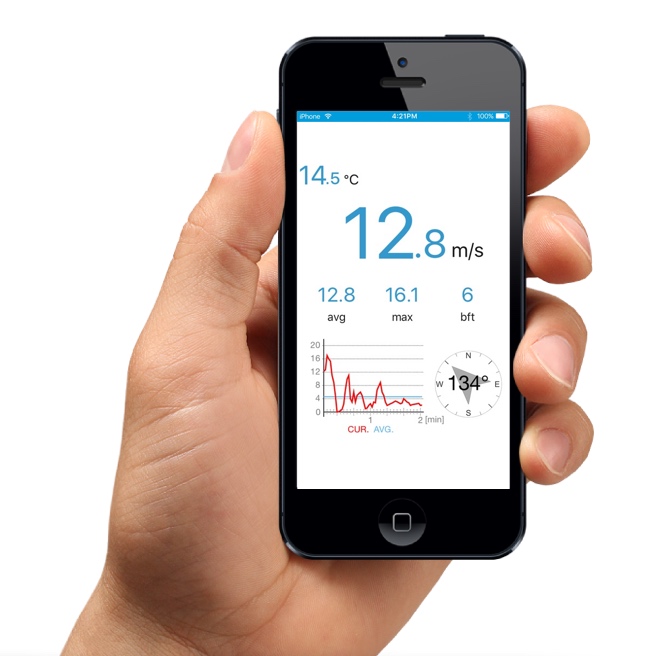 Features
Wireless Bluetooth 4.0 to Smart phones & Tablets via free App
Range up to 100m
Data refresh every 2 seconds
Wind tunnel calibrated sensors with precision
Stainless steel ball bearing and replaceable cups
Displays current, average, maximum wind speed, wind direction, temperature and history graphs (on mobile application)
Sensors mount on a pipe with 20 mm diameter

Measure Wind Speed and Direction
We develop a a vane that aligns itself with the wind so you can measure wind direction separately. The wind direction sensor can range 0 to 359 degree without blank sector. The contactless magnetic measuring principle gives you precisely reading of direction. Accuracy tolerance: +/- 2.5 degree. The battery life lasts up to 3 years.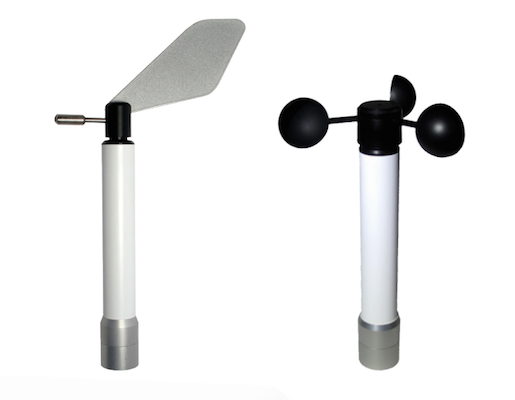 Long Battery Life
We use innovative low-power consumption wirless technology on wind speed sensors. The battery power consumption is only 20-30 uA in normal condition and 35 mA peak current during data transmission. 3.6V Lithium battery with 2400 mAh capacity can run the sensor for 4 years.
4-year long battery life reduces the maintenance cost significantly. Low battery indicatior on the display monitor will show up when battery capacity is lowered than 10%.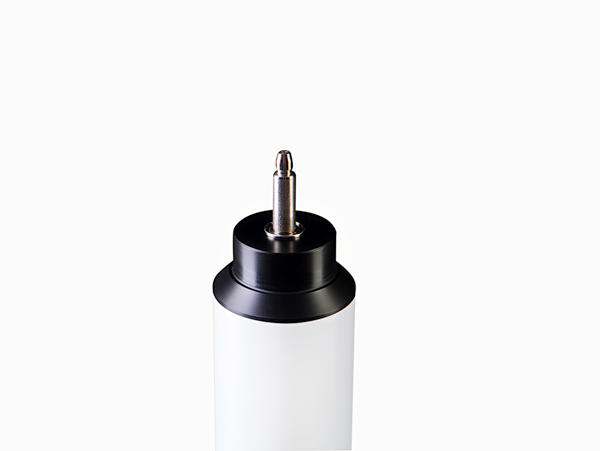 Specifications
Customized mobile Apps based on clients' applications including offshore, construction and other industrial fields
Available on both iOS (iphone 4s or newer) and Android (4.3 or newer)
Real time speed and temperature graph
Unit of measure can be chosen (m/s, km/h, knots, mph, Bft)
Live map, showing measurements from other users
History tab, accessible across all your devices
Graphical and sound alarms
subjective ambient temperature dependent on wind speed
sound alarm at exceeded wind speed

| Item | Description |
| --- | --- |
| Wind Speed Measurement Range | 0.6...50 m/s |
| Wind Speed Accuracy | +/- 3 % |
| Wind Speed Resolution | 0.1 m/s |
| Units of Measurement | m/s, km/h, knots, mph, Bf |
| Dimensions - Sensor | height 210 mm; diameter cup to cup 120 mm |
| Data transmission | every 2 seconds |
| Bearings | 2 x precision stainless steel ball bearing |
| Transmission frequency | Bluetooth 4.0 (Android 4.3 or newer; iPhone 4s, 5, 5s, 6) |
| Battery - sensor | 1 x 3.6 V AA Lithium battery |
| Mounting | the sensor mounts on a pipe with ø 20 mm diameter |

Agriculture

Construction

Marine

Chemical Plant

Office Tower

Onshore